If you are thinking of revamping your home with some decorative framework, there are many creative and characterful ways to go with this interior design concept. For one thing, you can install some multi-purpose shelving around the home to hold anything from books and plants to art and bottles of wine. Moreover, intricate railings and banisters can add some class and a unique feel to your living space. Finally, custom partitions can break up rooms and create new spaces in the home for diverse purposes. Let's explore these key ways to incorporate decorative frames into your home design.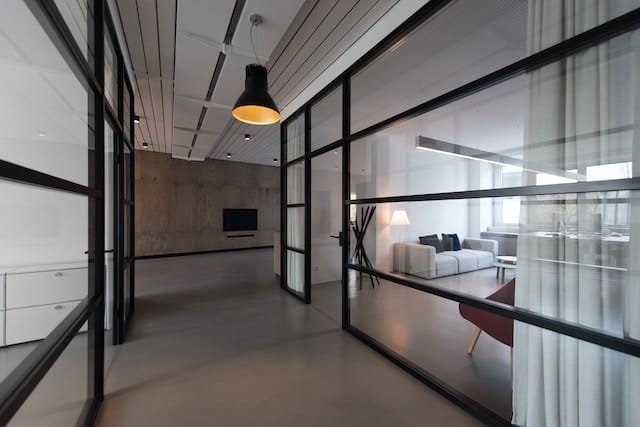 Multi-Purpose Shelving
A great way to add storage to your home while also infusing a unique character and style into the space is by installing shelving around the walls. You can make the Custom Metal shelving fit the room and explore diverse sizes and shapes in the framework to fit your personal effects. Whether you want to store books, ornaments, plants, wine bottles, art, or other personal items, your shelving can be both practical and aesthetically stunning.
By creating wall storage with shelving, you optimize the space in your home and also allow your personality and character to shine through into your interior design by displaying things that are important to you.
Railings and Banisters
Another awesome way to incorporate frames into your living space is by exploring banister and railing design. If you have internal stairs in your home, there are many creative ways to style your banisters with metal framework, wood elements, and painted colors. These elements, like the shelving, can be both practical and stylish, so take the time to design railings that both reflect your personal design style and also function to keep you safe at home.
Custom Partitions
Lastly, if you have large rooms in your home that you want to partition into smaller spaces, you can use custom frames to create these dedicated areas in your house for reading, working, yoga, or any other purpose. The joy of owning a property is in part due to the freedom to make big changes and restructure the space. You can create your dream home with partitions, free from restrictions that are associated with renting.
These partitions can be glass, misted glass, metal, wood, or a combination. Decide if you would rather have translucent partitions that can be permeated by light or more private, opaque partitions that maximize the intimacy of the space. 
The task of incorporating decorative frames into your home design is an opportunity to get creative, create a unique living space that suits your needs perfectly, and reflect your style onto your home. We have explored the ways in which multi-purpose shelving can be enjoyed, as well as intricate railings and banisters, and custom partitions to separate the areas of the home. With these ideas, you can turn a basic living space into your personal dream home with its own unique elements. Get creative, let your imagination run wild, and enjoy the process of revamping your home with decorative frames.