For those of us who feel a call to serve in our faith communities, it can be difficult to come up with ways to foster fellowship and deep connections among youth. Church events are often the perfect opportunity for young people from different backgrounds and walks of life to connect, learn about one another, and ultimately band together in service of something greater than themselves: their faith.
In this blog post, we'll look at some church event ideas that will create an atmosphere conducive to sharing stories, experiences, and memories while strengthening bonds between members of your congregation. Let's get started!
Provide or design custom shirts for the event
One great way to bring youth together and create a sense of unity is by providing them with apparel that they can wear during church events. For instance, creating custom shirts for your church is a unique way to bring everyone together and make them feel like a part of the same team. You can even have a fun design contest where youth can submit their designs for the shirt, making it an inclusive and creative activity. That aside, the shirts will also serve as a reminder of the event and can be worn for future events or even just casually, promoting unity and a sense of belonging within your youth group.
Set up a picnic with games and activities
A church picnic is the perfect opportunity to bring members of your congregation together for a day of fun and community building. Opt for games that encourage teamwork and communication, such as a three-legged race or a scavenger hunt that requires participants to work in pairs or teams. To promote inclusivity, consider games that are accessible to all ages and abilities.
Set up activities that allow for creativity and self-expression, such as a painting station or a community mural project. Don't forget to incorporate opportunities for meaningful conversations and connections, be it a reflection circle or a group discussion on a relevant topic. With a little planning and creativity, a simple picnic can turn into a memorable and impactful church event.
Create an outdoor movie night
Movie nights are a popular and low-cost event that can be easily adapted to fit a faith-based theme. Instead of hosting it indoors, consider taking the movie night outside for a unique and cozy experience. You can set up blankets, lawn chairs, and snacks for a casual and comfortable atmosphere.
To make it more meaningful, choose a movie with themes related to faith or values that you can discuss with the group afterward. Aside from fostering fellowship, this event also provides an opportunity for participants to bond over shared experiences and discuss important topics in a relaxed setting.
Arrange for guest speakers
What better way to encourage and inspire a community than to invite guest speakers to come and share their stories of faith? These individuals can speak from the heart about their personal experiences and the ways in which their beliefs have guided them through life's challenges.
It's always fascinating to hear from others about their spiritual journeys, and the wisdom they impart can be truly transformative. Whether it's a local pastor, an author of religious texts, or someone with a unique perspective on faith, there's no shortage of powerful stories to be shared. Guest speakers provide youth with valuable insights and foster a deeper understanding and appreciation for different perspectives within your faith community.
Invite a local sports team for a friendly match
Sports have the power to bring people together and create a strong sense of camaraderie. Why not take advantage of this by organizing a friendly sports match between your youth group and a local sports team, maybe a community soccer or basketball team? It's a great way for youth to bond over a common interest, learn valuable lessons about teamwork and sportsmanship, and build relationships with members of their community outside of the church. Most importantly, it also provides an opportunity to promote physical activity and healthy competition among youth.
Plan a charity event
Imagine the impact your youth group could make if you all came together to organize a charity event for a cause close to your hearts. It could be a fundraiser, a donation drive, or even volunteering at a local organization. This event will be sure to bring your youth group together and provide a chance to make a positive difference in the world and live out your faith through service.
Collaborating with other church groups or organizations can also expand your reach and make an even bigger impact. Plus, the sense of purpose and fulfillment gained from serving others will bring your youth group closer together in a meaningful way.
Offer free cooking classes
Food has a way of bringing people together and creating a sense of community. That said, you want to consider offering free cooking classes to your youth group, where they can learn how to prepare meals from different cultures or cuisines. Cooking classes can be educational, fun, and a great way for youth to bond over shared experiences.
You can also incorporate discussions on food insecurity and ways to support those in need within your community. After the class, everyone can sit down and enjoy the meal they prepared together, fostering a sense of togetherness and gratitude for the blessings in their lives.
Organize a worship music concert
Music is a powerful tool for connecting with our faith and expressing our beliefs. Consider organizing a worship music concert featuring local bands or musicians from within your congregation. A well-planned music concert can serve as a way to celebrate and showcase the talents of your youth while also bringing them together in praise and worship.
The music concert doesn't have to be necessarily inside — you can also take it outdoors and make it an open-air concert. Encourage youth to invite their friends and family to join in, making it a community-wide event that promotes fellowship and unity.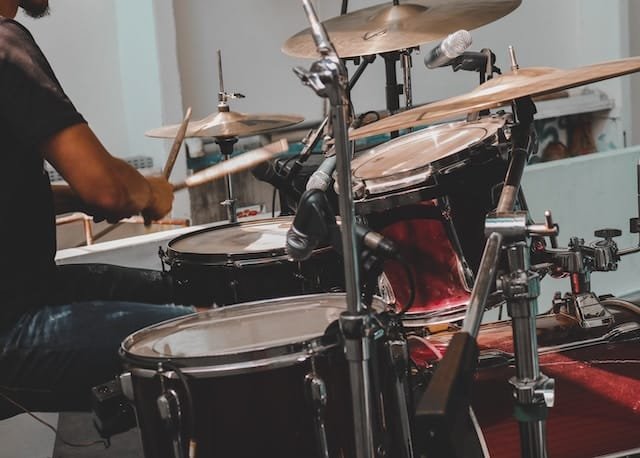 When planning church events for youth, the key is to create an atmosphere that promotes fellowship and meaningful connections. These ideas are just a starting point, but with some creativity and intentionality, you can design events that bring your youth group closer together in faith and service. Remember to involve the youth in the planning process as well, so they feel ownership over the event and have a say in what they would like to see. When you foster a sense of community and belonging through intentional events, you can strengthen your youth group and lay a solid foundation for their spiritual growth.